Dolphin Blue Opal Pendant 2021-New Release*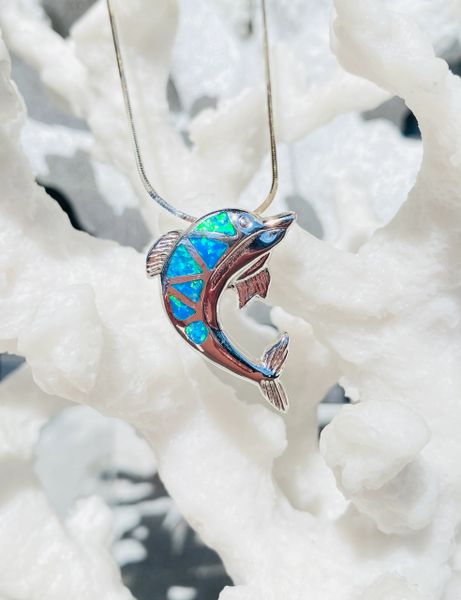 Dolphin Blue Opal Pendant 2021-New Release*
Found in South Australia, known as the 'Opal Capital of the World, this eye catching gemstone will surely turn heads. Australian blue opal is a usually translucent stone, of a clear celestial color, that captures the beauty of sky, land, and sea. This stone has been cherished among many for its potential to bring peace, confidence, and mental clarity

. 

This captivating gemstone is the perfect gift for those that appreciate nature's ability to create rich unique colors and bring comfort to the soul.

Velvet box similar to picture
Size: Pendant 1 in.