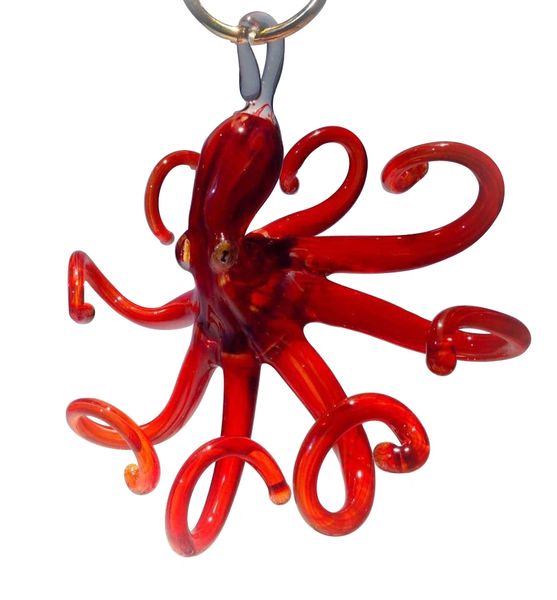 Red Octopus Ornament
Handcrafted crystal glass vibrant red octopus ornament. What a better way to start off the holiday season with a one of a kind octopus ornament? Makes for the perfect holiday gift or to just take home and keep for yourself. Call for availability. These are limited edition items only available November thru January. Get them while you can. 
Ornament stands, gift wrapping, and personalized cards can be added the inventory & options tab. Charges applied accordingly.