Sea Turtle Blue Opal Jewel Eye Pendant 2021-New Release*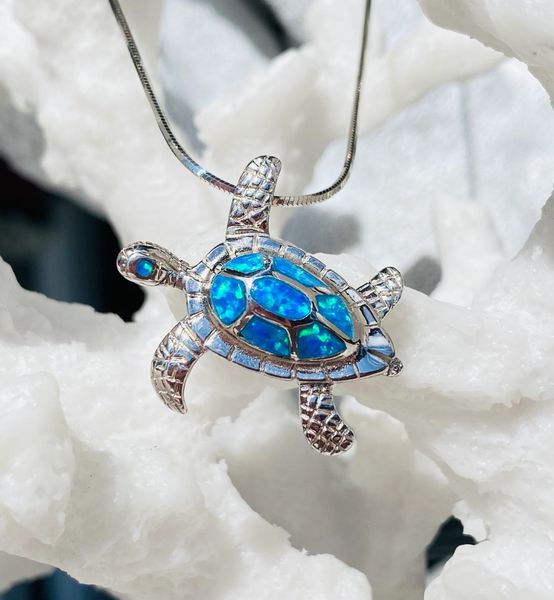 Sea Turtle Blue Opal Jewel Eye Pendant 2021-New Release*
Turtles are magnificent creatures that come in all shapes and sizes. Known to travel across the ocean, they are shy and harmless yet display intelligence and grace. They symbolize longevity, endurance, and the continuation of life. This turtle pendant are the perfect eye catching piece that any turtle lover will enjoy!
Found in South Australia, known as the 'Opal Capital of the World, this eye catching gemstone will surely turn heads. Australian blue opal is a usually translucent stone, of a clear celestial color, that captures the beauty of sky, land, and sea. This stone has been cherished among many for its potential to bring peace, confidence, and mental clarity
. 
This captivating gemstone is the perfect gift for those that appreciate nature's ability to create rich unique colors and bring comfort to the soul.
Velvet box similar to picture

Size: Pendant 1 in.