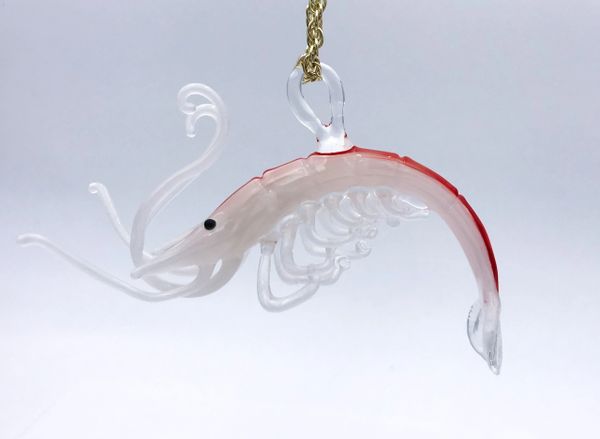 2023 Shrimp Ornament
Do you need a unique gift for a someone special in your life? All NEW Limited Edition Crystal Ornaments for 2021 forged in the flame by Kyle Carni. This stunning piece is this years new addition to the expanding collection of unique Ornaments that you can only find at Galleria-Glass.com and Galleria di Vetro! Let the gift giving experts package, gift wrap, and provide you with our special Galleria "To and From" cards for that personal touch! All Limited Edition Ornaments are signed, numbered and dated. 
Ornament stands, gift wrapping, and personalized cards can be added the inventory & options tab. Charges applied accordingly.